Previous
Breeze through Customs with the new Mobile Passport App!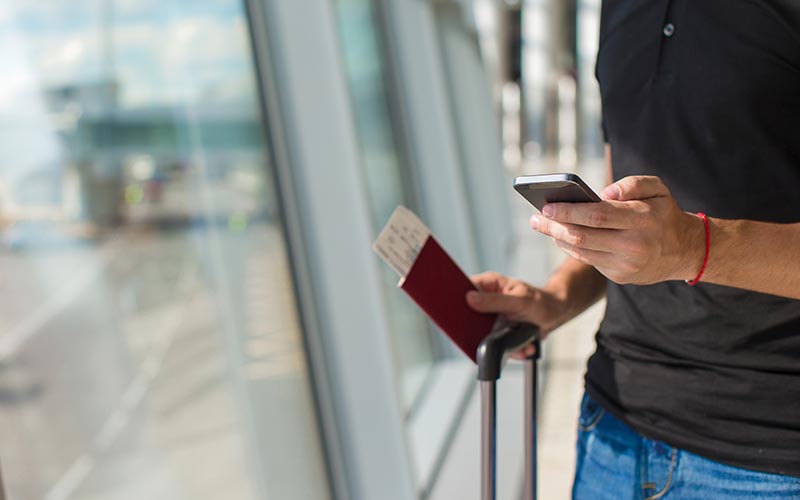 It's true – there's an app for that! If you are a frequent international traveler, you might want to check out the new Mobile Passport App offered by the U.S. Customs and Border Protection Agency. It's available on the App Store and on Google Play. While currently use of the App is limited to 21 airports and one cruise port, more airports are being added all the time.
The App is very simple to use. Be sure to download it onto your phone before you get to the airport! You can pre-enter your profile information (exactly as it appears on your passport) and answer a few questions about your trip. Once you are at your port of entry (the airport of cruise port where you will go through customs), connect to wi-fi and submit your data to Customs and Border Protection via the App. Within a few seconds, you will receive a receipt with an encrypted barcode. That receipt is valid for 4 hours. Once you've got your receipt and barcode, follow the airport signs to "Mobile Passport Control" You will need to show the customs officer your passport and the barcode. And you should be quickly on your way!
The App currently is available to use at the following airports:
Atlanta
Baltimore
Boston
Chicago
Dallas
Denver
Ft. Lauderdale
Ft. Lauderdale (Port Everglades Cruise Port)
Houston
Houston Hobby
Miami
Minneapolis
New York
Newark
Orlando
Raleigh Durham
Sacramento
San Francisco
San Jose
Seattle
Tampa
Washington Dulles
We have used the App at the Ft. Lauderdale Cruise Port and it worked great! The Mobile Passport Control line is MUCH shorter than the regular customs line. Give it a try – it will definitely save you time!